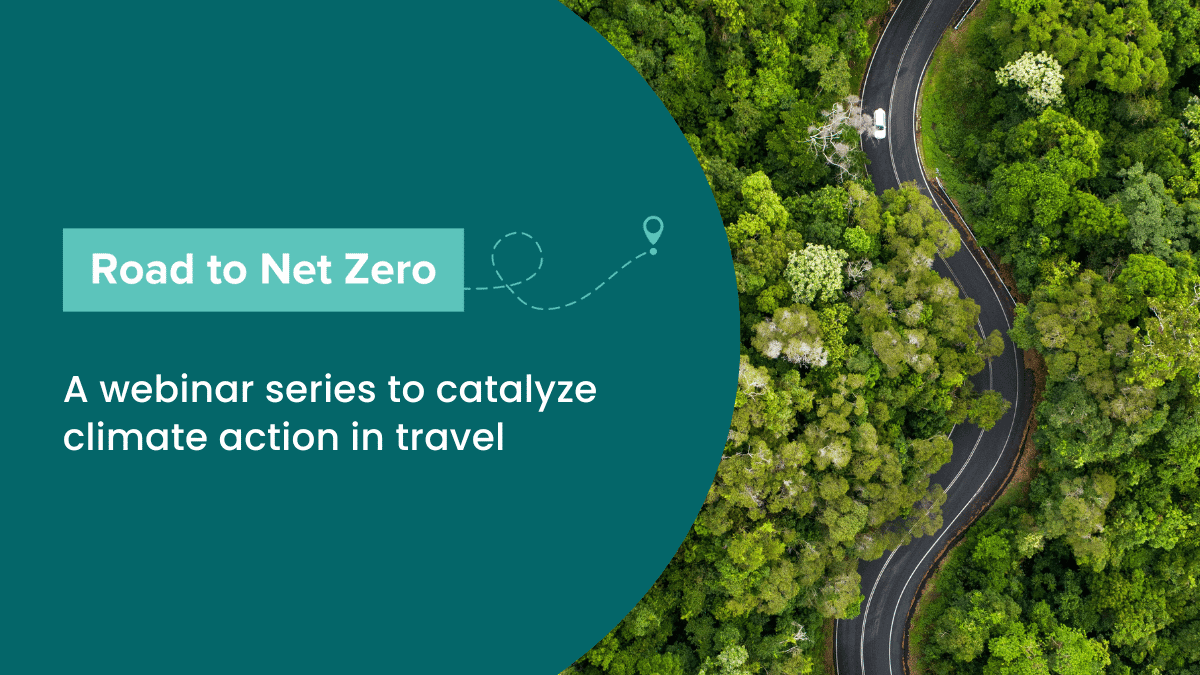 Each webinar will focus on a different topic related to climate action in travel, with the first slated to explore the effectiveness of forest carbon offsets as a climate solution.
SEATTLE, WA (April 4, 2023) –
Today, Sustainable Travel International announced it will host a new webinar series,
Road to Net Zero
,
focused on catalyzing climate action in travel. The series aims to support companies, destinations, and individuals on their journey to net zero travel by demystifying confusing or controversial topics and highlighting real-life examples of climate action in practice.