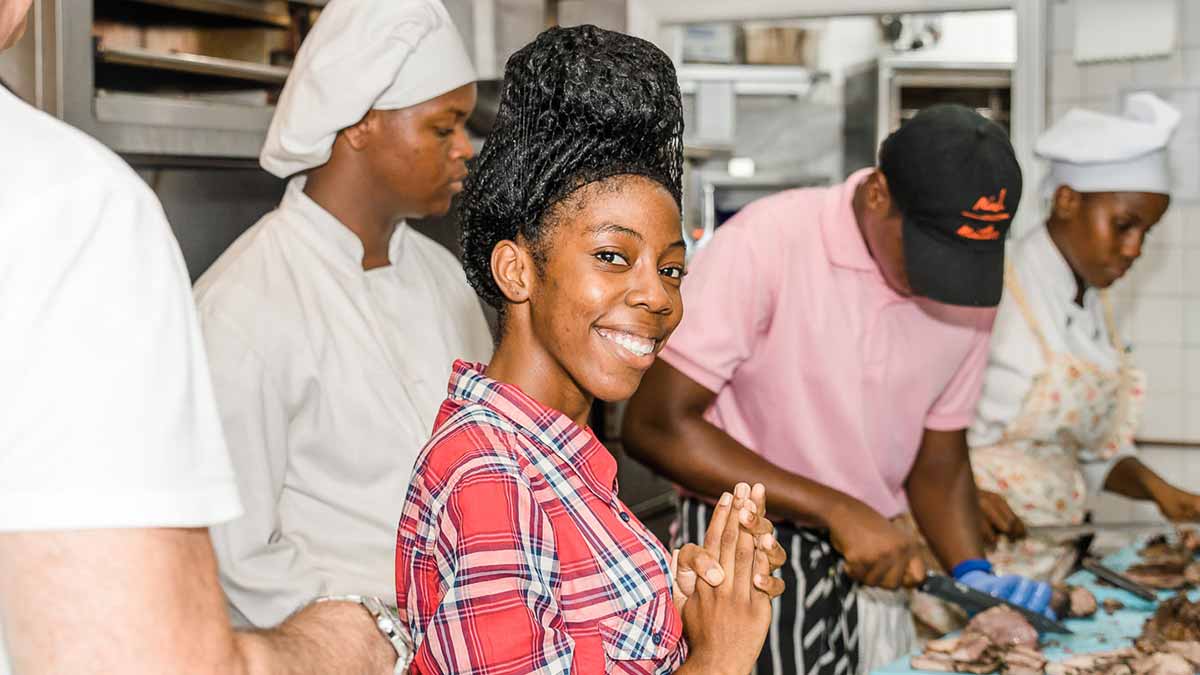 St. Kitts Resident Survey Shows Local Desire for Community-Centric Tourism
Following the COVID-19 pandemic, residents want the island's tourism industry to support locals' well-being, cultural authenticity, and natural resources.
BASSETERRE, ST. KITTS (26 May 2022) – Today, the St. Kitts Ministry of Tourism released the results of their 2021 Resident Perception of Tourism Survey. This survey, completed by Sustainable Travel International and Holistic Education Research & Conservation, a local data-driven community-based organization, aimed to understand resident priorities and sentiments towards tourism in order to inform policy and strategy moving forward. Building on a 2017 resident survey, it showed that, while positive perceptions of tourism have diminished over the past four years, exacerbated over the past two years by the negative impacts of the COVID-19 pandemic, residents still believe tourism is important and an industry they want to grow and participate in. 
St. Kitts and Nevis is highly dependent on tourism as a key economic driver. Prior to the pandemic, the industry contributed over half of the country's GDP. As such, tourism has the potential to greatly benefit the island's residents. However, without proper planning and input from locals, the industry can also create challenges, such as escalating costs of living, environmental degradation, and a loss of cultural authenticity. The St. Kitts Ministry of Tourism is committed to working together with our residents to address these gaps and encourage community-centric tourism that is beneficial for all.
The survey findings underscore the impact that the COVID-19 pandemic had on St. Kitts' communities, revealing a desire for increased focus on activities that improve the lives of locals rather than merely catering to tourist needs. This includes supporting local businesses (87%), ensuring resident health (90%), protecting natural resources (87%), and preserving St. Kitts' cultural heritage (91%).  
The survey also identified opportunities where more could be done to adequately address resident priorities and needs. For instance, 87% of residents believe it is important to support local businesses, yet only 26% feel this need is being met. Similarly, three-quarters (77%) of residents desire community involvement in tourism development decisions, but only one-third (32%) feel that their opinion makes a difference. 
The survey also reveals that residents see tourism as a meaningful career opportunity in St. Kitts. Of the residents who do not currently work in tourism, one-quarter (26%) have an interest in tourism careers. Not only do residents want to work in the industry, but 70% are interested in advancing their skills via tourism career training. 
"This survey confirms the need for continual engagement of our residents and citizens on matters pertaining to tourism. We must explore all avenues for capturing their voices and innovative ideas to ensure a resilient, sustainable and authentic tourism product," said Carlene Henry- Morton, Permanent Secretary, St. Kitts Ministry of Tourism. "By adopting an inclusive and collaborative approach we are better equipped to make informed decisions about workforce development and training, to devise mechanisms for supporting local businesses and to craft policies which truly reflect our pro-people, pro-planet, balanced agenda for a bright and prosperous future in tourism. The data gathered will certainly be put to very good use as we chart our course for the next few years."
To view the 2021 Resident Perception of Tourism Survey results, download the summary report here. For more information, please contact Diannille Taylor-Williams at [email protected]. 
Methodology
This research project was overseen by Sustainable Travel International and conducted in partnership with the St. Kitts Ministry of Tourism, St Kitts Sustainable Destination Council (SDC) and Holistic Education, Research & Conservation St. Kitts-Nevis (HERC-SKN). An approximately 10-minute survey (digital or hardcopy) was administered to 610 residents between the ages of 15 to 65 across all nine St. Kitts parishes. This research took place during an approximately 6-week period between the months of November and December, 2021. 
###
Media Contacts
Diannille Taylor-Williams, St. Kitts Ministry of Tourism – [email protected]
Kaitlyn Brajcich, Sustainable Travel International – [email protected]
About St. Kitts Ministry of Tourism
The St. Kitts Ministry of Tourism consistently collaborates with all stakeholders in the hospitality and tourism industry to deliver an outstanding visitor experience. Similarly, we vigorously promote practices of sustainability and destination stewardship among our citizens and residents, so that present and future generations of Kittitians can continue to contribute to a vibrant and dynamic tourism product that supports decent livelihoods and an enhanced quality of life.
About Sustainable Travel International 
Sustainable Travel International is a mission-driven organization dedicated to protecting and conserving our planet's most vulnerable destinations. We are transforming tourism's impact on nature and people by working alongside local communities, engaging travelers and businesses in responsible practices, and strengthening destination management. Through our work, we aim to safeguard nature, combat climate change, and empower communities to preserve the integrity of destinations around the globe. To learn more visit www.sustainabletravel.org.
Tags: Community benefits, community engagement, community feedback, resident perception, resident sentiment, resident survey, St. Kitts, sustainable tourism