Carbon Project Quality Assurance
We want to guarantee that the carbon offset projects we support are legitimate and scientifically proven to help mitigate climate change, and that they deliver transformative sustainability impacts. That's why we've established a thorough quality assurance process to carefully vet every project that is added to our portfolio. 
Third-Party Validation
As a starting point, every project is independently validated by a third-party standard to ensure it meets the fundamental criteria for high quality carbon offsets, meaning the project is designed to deliver positive outcomes and real, measurable emissions reductions. That means when you offset with us, you won't risk funding a project that isn't approved by experts.
Ongoing Verification
Projects are verified by the standards throughout their lifecycle to ensure that emissions reductions actually happened. During verification, the standard also checks if the project is providing all the community and environmental benefits that were promised. Once a project is verified, carbon credits are issued annually equivalent to the amount of emissions reductions that took place that year.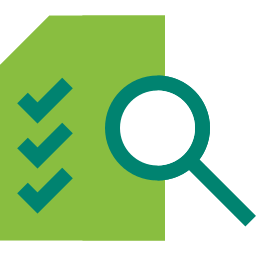 Added Due Diligence
We view third-party validation and verification as the minimum requirement for sourcing quality projects. That's why we take our quality assurance process a step further, meticulously vetting each project against our own Impact+ due diligence criteria which stems from more than 15 years of carbon offsetting experience. This extra step helps us maximize your impact by identifying highly reputable and dynamic projects for inclusion in our portfolio.
Our Fundamental Criteria
Carbon offset standards may differ in their methodologies and focus on varying project categories and locations, but they all have something in common. All our standards confirm that their projects meet the fundamental quality assurance criteria below via a rigorous validation and verification process.
Additionality
The standards require that all projects pass the additionality test. This confirms that carbon reductions are "additional," or would not have happened without the support of a carbon offsetting project. The standards help determine a realistic baseline which shows what would have happened in the absence of the project. This is used to measure additionality.
Accurate Estimates
In order for emissions reductions to be real, they must not be overestimated. The standards ensure that measurement methodologies for determining baseline and actual emissions are scientifically sound so that the reductions are accurately quantified. The verification process provides a further check to ensure that the reported reductions are not overstated. 
Reduced Leakage
Under the standards, the project cannot lead to increased emissions in another location, even if it is unintended.  If the project requires materials to be shipped in from elsewhere, the fossil fuel emissions can increase as a result.  Alternatively, if logging is stopped in one area but moves to another, this is classed as leakage as well.
Increased Permanence
We want our projects to reduce carbon in the atmosphere for as long as physically possible. The standards help us to ensure this by scientifically measuring the stability of carbon sinks such as forests.  If the project can easily be reversed, by chopping down trees for example, this can release a lot of CO2 and have the opposite effect of what we desire.
No Double Counting
Double counting occurs when two different parties claim the same carbon credit, or emissions reduction. The standards help us avoid double counting by tracking the issuance, ownership, and retirement of credits on their registries. We retire every credit that we sell which ensures that the credit can never be resold and recounted towards global climate mitigation.
Avoid Harm
Though well-intentioned, projects can cause harm to people or ecosystems. For instance, a project could displace local communities or disturb wildlife populations. The standards set social and environmental criteria that minimize these risks, and require community consultations and environmental impact assessments in the design phase.
Our Additional Impact+ Criteria
In addition to the fundamental criteria above, we also evaluate all carbon offset projects against our own, proprietary set of diligence criteria to identify top notch projects that are highly impactful.
Benefits for Nature & People
We search for projects that go above and beyond CO2 reductions, providing added community and environmental benefits that contribute to the UN's Sustainable Development Goals (SDGs). For instance, projects may improve families' access to clean drinking water and healthcare services, safeguard the habitat of endangered species, create new job opportunities, reduce soil erosion, provide skills training or micro-loans to local entrepreneurs, or secure indigenous land rights. You can view each project's benefits, as well as the SDGs it supports, in our Carbon Offset Project Portfolio.
Reputation
We review the public reputation of the project, and its developer, to avoid supporting any projects that are under scrutiny for misleading claims, social injustices, or environmental destruction. This includes checking that projects have not received any negative media coverage or objections from local communities or environmental NGOs.
Net Zero Transformation
We evaluate whether projects support destinations in their transition to a net zero future. Our goal is to support projects that are driving lasting transformation, rather than those that are merely creating one-time emissions reductions or removals. Projects might contribute to this transition by:
preventing the loss of the destination's carbon sinks by transforming market demand or encouraging less destructive harvesting or land use practice

increasing the destination's natural capacity to sequester carbon by regenerating degraded ecosystems

increasing the destination's renewable power generation capacity by developing clean energy infrastructure

reducing the amount of energy used for certain tasks by increasing the application of efficient technologies by destination residents

Evidence-Based Effectiveness
We want the projects you support to be valid and effective. Each time we buy credits, we check that the project remains in good standing with the standard and review the latest verification report to ensure the intended impacts are being realized. Beyond what is reported in the verification reports, we actively look for additional evidence of the project's impacts, such as videos, testimonials, or satellite imagery. Occasionally, carbon offset projects cease operation during their crediting period due to unforeseen obstacles, such as armed conflict, natural disasters, or disease outbreaks. To avoid supporting discontinued projects, we ensure that its verification was active during its entire crediting period (to date).
Project Diversity
We want our portfolio to create wide-ranging impacts for the climate as well as ecosystems and communities around the world. That's why we routinely switch out the projects in our portfolio to diversify your support. We strive to include a variety of different project types, from clean water filters to rainforest conservation to wind farms to mangrove restoration, in our portfolio. We also try to ensure our portfolio spans the globe by including projects in different locations around the world.
Storytelling Capability
We look for projects that help you tell inspiring stories. As noted above, we prioritize projects that create additional social and environmental benefits, which in turn makes for a compelling and uplifting narrative. To make it easier to craft captivating communications, we seek out projects with high quality written and visual assets such as photos, videos, blog updates, and testimonials.
Our Carbon Offset Standards
Below are the carbon offset standards that we currently use. You can see which standard(s) each project complies with, along with all validation documents in our project portfolio.

Gold Standard
Founded by WWF & other environment and development NGOs

Focused on sustainable development, environmental integrity and gender-sensitive project design

Projects are guided by local stakeholder consultation meetings
Verified Carbon Standard
The world's most widely used voluntary emissions reduction standard

Covers a diverse range of project types

Managed by Verra, a 501(c)(3) nonprofit organization founded

 in 2005 by global carbon market experts including The Climate Group, International Emissions Trading Association (IETA) and The World Economic Forum 
Climate, Community and Biodiversity Standards
Focused on land management projects that deliver positive benefits for local communities and biodiversity 

Promotes innovative project designs

Increases funding opportunities for project developers to limit the risk for investors and offset buyers
Plan Vivo
Aims to engage community groups in the projects

Works with projects that enhance biodiversity and ecosystem services

High levels of stakeholder engagement throughout

Projects have positive socioeconomic benefits for local communities
Climate Action Reserve
Ensures that projects don't interfere with other environmental issues such as air and water quality, endangered species protection and environmental justice

Only projects in USA are eligible (and some in Mexico)

Covers a wide variety of project types
Natural Forest Standard
Certifies REDD+ forest carbon projects that have social, carbon and ecosystem benefits
Founded in 2011 with the aim to provide a specific standard for the voluntary carbon market for medium to large scale forest protection projects
Ensures the distribution of benefits to the local and indigenous communities and no net loss of biodiversity through project activities
Clean Development Mechanism
Created under the United Nations in 2006 to help developed countries fulfill their emissions reduction commitments and achieve sustainable

development

.
A 2% levy of each credit sold goes to the UNFCCC Adaptation Fund to support adaptation projects in developing countries.
Benefits include investment in climate change mitigation projects in developing countries, transfer or diffusion of technology, and increased employment or economic activity.
American Carbon Registry
An enterprise of Winrock International, a nonprofit organization that works to empower the disadvantaged, increase economic opportunity, and sustain natural resources

Founded in 1996 as the first private voluntary offset program in the world

Validates both compliance and voluntary offset projects

Recognized for its high standards for environmental integrity and transparency
Learn about our carbon offset portfolio and explore the benefits of each project.
Offset Your Carbon Footprint
Individuals
Transform the climate impact of your travels. Click below to calculate and offset your carbon footprint online.
Businesses
Whether you're offsetting tours, events, or employee travel, find the solution that is right for your business.