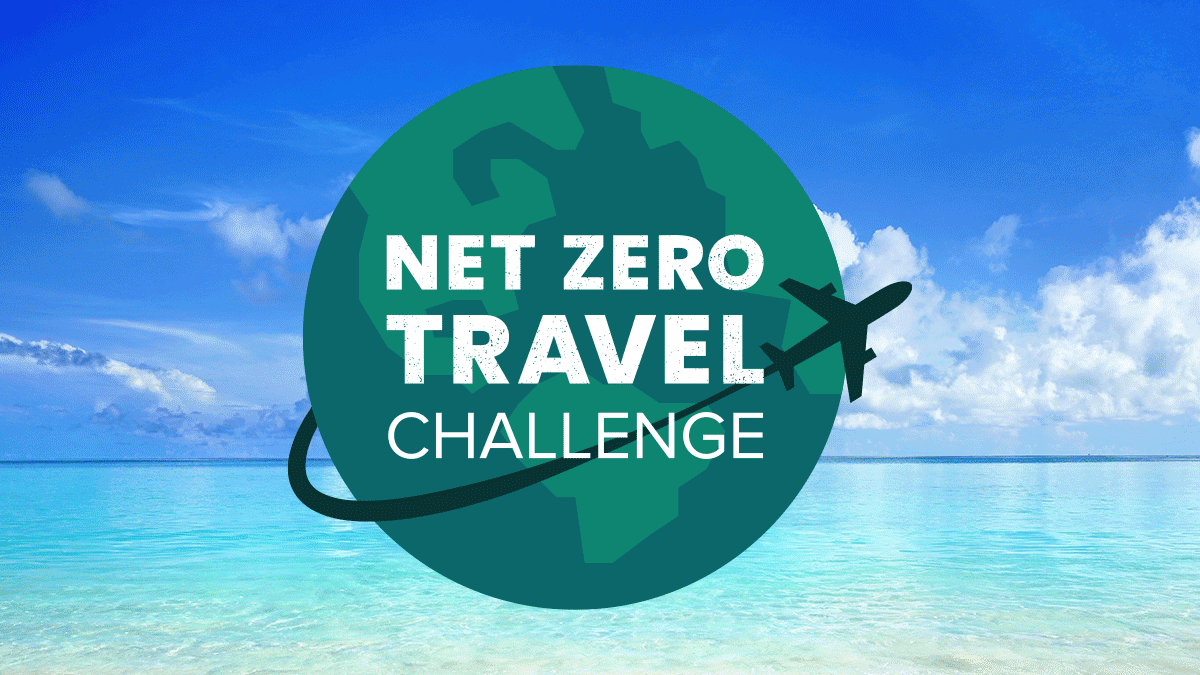 Join our Net Zero Travel Challenge to Help Safeguard the Planet
Earth Day may be one day out of the year, but it's not the only day we should be taking action for the planet. That's why today marks the first day of our bold new Net Zero Travel Challenge.
We're challenging our passionate community to neutralize their travel emissions and invest in the future of the planet. Together, our goal is to offset 1,000 metric tons of CO2 by World Environment Day on June 5.
Here's how to join the challenge:
1. Calculate Your Carbon Footprint
Use our carbon footprint calculator to calculate your travel emissions. Our calculator can be used for flights, road trips, cruises, liveaboards, and more.
2. Offset Your Emissions
The theme of this Earth Day is "Invest in Our Planet." When you offset carbon, you are doing exactly this. In addition to neutralizing your footprint, carbon offsets help fund climate projects that conserve vulnerable ecosystems and advance the clean energy transition. 
3. Follow Us for Climate-Friendly Travel Tips
Throughout the Challenge, we'll be sharing climate-friendly travel tips on our Instagram. Follow us to discover ways to reduce the carbon footprint of your future travels.
Share your progress on social media using #NetZeroTravelChallenge. If you'd like to receive updates about the Challenge, be sure to sign up for our email newsletter. 
Tags: calculate your carbon footprint, carbon, carbon footprint calculator, carbon neutral, carbon offset, carbon offsets, carbon reduction, climate change, Conservation, net zero, sustainable travel